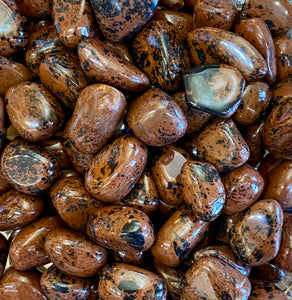 Mahogany Obsidian is a form of volcanic glass which presents as a brownish-red color due to the presence of Hematite in it.  Mahogany works well to stimulate the Root, Sacral, and Solar Plexus chakras making it a strong grounding stone. It strengthens one's power to overcome limitations allowing forward growth as well as enhancing expression and creativity.
*Measurement forthcoming.
Crystals may vary in Colors, Sizes, Shapes, and Measurements.