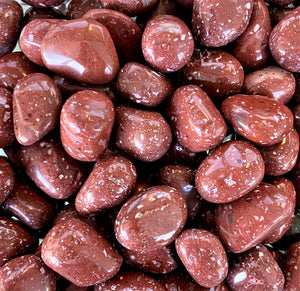 Are you looking to find a lost item?  Then Chert may be the answer to assist you with finding your meaningful object.  
Chert, in general, is a very protective and healing stone.  It is typically black, red, white, or multi-colored.  Chert is not a common stone, as it is not typically sold in crystal or metaphysical stores.    
Black Chert contains carbon/flint and Red Chert, contains iron - very strength giving. Chert has been used as a tool for starting fires and for fashioning tools in prehistoric times. It is suggested that Chert may lift your mood, improve your humor, help you stay calm, and even improve your sleep.   
*Measures approximately 1".
Crystals may vary in Sizes, Shapes, Colors, and Measurements.