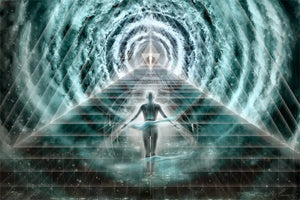 Date: Saturday April 27, 2024       Time: 10 am to 12 pm
We all have more than one spiritual family in the higher dimensional cosmic realms. These families exist on various dimensions in the higher realms. We are designed by the Creator with the ability to communicate with these multidimensional families. This ability resides within the physical DNA of our body.

In this workshop we will discuss the structure of the multiple dimensions our Divine families exist on in the higher realms and methods designed to communicate with them. Students will learn how to intuitively define their individualized consciousness frequency to enhance the ability to communicate with both their Divine and biological families in the celestial realms.
Students will also learn how to use advanced communication skills to re-activate sacred sites on earth established by our ancient sacred ancestors to assist awakening humanity and communicate with the Lords of Light in the higher cosmic realms guiding the plan for humanity and evolution of consciousness on planet earth.
Facilitator: Peig Myota, BSN, MSW, OD has a background in Nursing, Psychology and Energy Healing. She is a teacher of the Science of Light Energy Consciousness and author of the book, "The Power of Love and Awakened Consciousness. She facilitates a monthly Awakened Consciousness Study Group and specializes in Light Energy Therapy, Soul Readings, and Soul Centered Mentoring.
For Registration, call Angel Light at 262-787-3001, in person at 2331 S. 108th St. in West Allis or online at www.angellightshopping.com.