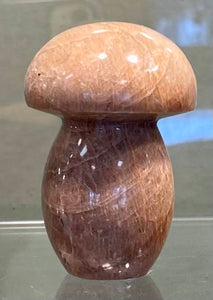 Moonstones, collectively, bring out the divine feminine aspects of consciousness.  On a physical level, they help with the balancing and healing of the female reproductive organs, also working with the related emotions including anxiety and stress. Moonstone is also reputed to assist with cramps, endometriosis, and gastro-intestinal issues.
*Measures approximately 2-1/2" x 1-3/4" x 1-3/4".
Crystals may vary by Sizes, Shapes, Colors, and Measurements.